Could you ever trust again – the man who broke your heart?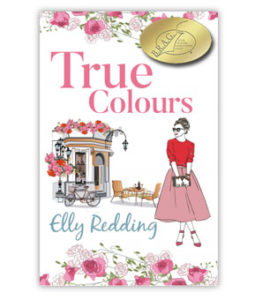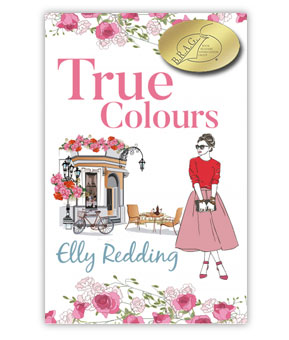 Kate Fenton thought she'd got the answer to that question all neatly sewn up. Ever since she went to Saul Preston's London art gallery, a month before their wedding, and found him with his assistant – who looked as if she was in the middle of a game of strip poker.
Three years later, she's no longer so sure. Saul's back in her life with a new proposition – accompany him on a trip to Majorca as his interpreter. It's an offer Kate can't refuse, even though she knows she should. Successful and rich, he's just the sort of client her translation company is trying to attract – even if he is her two-timing ex!
Saul's never gone in for second chances. He's never had the time, but he knows exactly what he's doing when he suggests the trip to Kate. As gorgeous and infuriatingly easy to fall for as ever, he's determined to rekindle their past. And he's only got 3 days to do it.
"A wonderfully warm romance, with lots of emotion and passion, and a generous sprinkling of delicious wit. I loved this story!" – Joanne Walsh, author
–   B.R.A.G Medallion Award 2017
–   Chill With a Book Readers' Book of the Month Award for March 2017
–   The Festival of Romance's New Talent Award
True Colours is published in the UK by SilverWood Books
A sneak preview…
"Go away," she shouted frantically reassessing her options.
"I don't really think you're in a position to make demands, do you, trapped as you are? Unless, of course, you're thinking of taking up abseiling. In which case, may I advise restraint? You're on the fourth floor. You're afraid of heights and I'm not standing in the right place to catch you."
Good. It would ruin the whole point of the exercise if he was. She didn't tell him that though. Instead she suggested he make an appointment, that if he wanted to see her, he should do what everyone else did.
"But I'm not everyone else, am I? I'm the guy who's still considering suing you for breach of contract."
"Contract – what contract?"
"Your promise to marry me."
"You bastard." It was the first thing she could think of to say, but she thought it summed up the situation perfectly. "In which case, may I suggest you contact my lawyer? I think you'll find I've a very strong case for a counter claim. Or has something conveniently slipped your memory? Let me give you a clue. She had an amazing pair of breasts."